Recycling Materials and Approved Materials
WARNING
**ANYONE CAUGHT DUMPING OR LEAVING GARBAGE WILL BE ASSESSED A $50.00 FEE FOR CLEAN-UP.
REPEAT OFFENDERS WILL HAVE THEIR DUMPING PRIVILEGES TERMINATED.
Your content goes here. Edit or remove this text inline or in the module Content settings. You can also style every aspect of this content in the module Design settings and even apply custom CSS to this text in the module Advanced settings.
Though Clean Wood Recycling does our best to use recycled and reprocessed green waste as much as possible there are specific requirements for the kinds of waste we can take. We are required by Ohio EPA regulations to keep yard waste separate from other recyclable waste materials, which is why we have two separate piles for their disposal at all of our Toledo recycling facilities. We ask that you please do not mix yard waste when loading it at your home, it will make it easier to place it in the proper piles.
It is your responsibility to empty all bags, cans and or boxes and put the yard waste in the correct piles, and also to take your bags, cans or boxes back with you. If you are unsure what constitutes acceptable green waste and yard waste or are not clear about which waste types can be mixed, please keep them separate until you arrive for disposal. One of Clean Wood Recycling's expert recycling and disposal team members will assist you.
A couple of quick notes to help you with disposal:
Clean Wood Recycling asks that you make sure all loads coming to the facility are secure. Unsecured loads could be ticketed by law enforcement and can cause damage to your car or others.
Please make sure to bring something to cut any twine you may have used to bundle your brush, wood scrap yard waste. We will not be responsible for providing tools to help you unload at our sites.
All brush, tree trimming, and woody material

 

must

 

go into the pile marked

 

BRUSH.
All grass clippings, leaves, and garden waste

 

must

 

go into the pile that is marked

 

GRASS.
Please do not mix brush and grass trimming and waste into the same containers, or in the same piles at the recycling facility.
Please keep all brush and woody materials to less than 6 feet in length and 12 inches in diameter. All woody trimming and brush should be cut down to that length before disposal at a Clean Wood Recycling facility.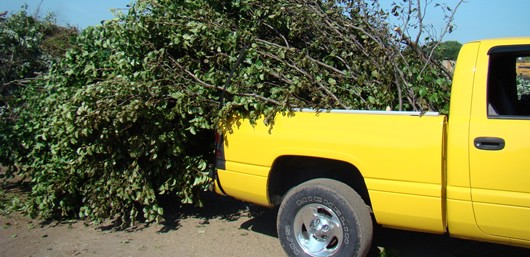 YARD WASTE & RECYCLING FEES
All fees listed can be paid by cash, check or Visa/MasterCard
CLEAN WOOD WASTE (BANCROFT RD LOCATION ONLY)
Free of charge: Includes wooden pallets, crates, and building materials that are suitable for recycling
WOOD LOAD MUST BE 100% CLEAN! We will not accept any wood loads mixed with paper, plastic, paint, stain, cardboard, or other non-approved products
LOOSE YARD WASTE (BANCROFT RD LOCATION ONLY)
$6.00 per cubic yard: Includes brush, grass clippings, leaves, wood chips, garden waste, sod, and other assorted green yard waste.
* Wood load MUST BE CLEAN!
* NO paper, plastic, paint, stain, cardboard, etc.
STUMPS (BANCROFT RD LOCATION ONLY)
Depending on size: $10.00-$75.00 each
Tandem truck load: $300.00 per load
Semi truck load: $400.00 per load
TREE WOOD (BANCROFT RD LOCATION ONLY)
Wood pieces no larger than 6 feet in length and/or 10 inches in diameter
$6.00/cubic yard
TREE MULCH WITH LOGS (BANCROFT RD LOCATION ONLY)
TREE MULCH WITHOUT LOGS (BANCROFT RD LOCATION ONLY)
LARGE TREE WOOD AND TREE WASTE
$8.00 per cubic yard: includes wood pieces larger than 6' in length and/or 12" in diameter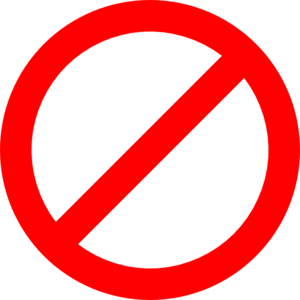 WE DO NOT ACCEPT
We ask all residents to please use care when loading yard waste material into their vehicles and to please make sure there is no garbage or any other non-accepted materials mixed into your load. Loads that do have unapproved materials in them will be rejected entirely.
Pop and beverage cans
Plastic bags or plastic containers of any kind (even if they are recyclable)
Loose paper, cardboard and other paper products
Flower pots
Railroad ties
Landscape timbers
Any type of treated wood or timber
'Recycling' brown paper bags
Hard fill materials of any kind
Prices for drop off change rarely, but are subject to change without notice, depending on season and volume of recent intakes. Feel free to call us at (419) 843-9663 for updated pricing information.
Clean Wood Recycling or their authorized personnel reserve the right to refuse any load for any reason, at any time. Reduce the chances of this by following all of the above rules with your green waste and yard waste.
If you have any questions about our recycling program, the fees associated with drop off delivery, the recyclable materials we accept or how to make sure that your load will be approved, please do not hesitate to call Toledo's green recycling experts at Clean Wood Recycling at (419) 843-9663